Palmyra Cove Nature Park (PCNP) is a 250-acre urban oasis along a highly developed area on the Delaware River. Habitats include wetlands, woodlands, meadows, wild creek and river shoreline, and a freshwater Tidal Cove after which the park is named.
The Institute for Earth Observations at Palmyra Cove is a STEM educational initiative for students and teachers that studies Planet Earth. This is a unique and engaging facility where experiences can be shared…and innovative collaboration begins!
GLOBE at the Institute for Earth Observations at Palmyra Cove
The GLOBE Program is implemented through local partnerships around the world. The Institute for Earth Observations at Palmyra Cove (IEO) is the GLOBE New Jersey Partnership. IEO conducts GLOBE Teacher Professional Development workshops and many of our educational programs here incorporate GLOBE measurements. Our Environmental STEM Center hosts a GLOBE exhibit and features the role of Citizen Scientists. We ask you to join us monitoring our Earth System right here at Palmyra Cove Nature Park, or at your school, neighborhood, or backyard!
GLOBE is Global Learning and Observations to Benefit the Environment. The GLOBE Program is an international science and education program that provides students and the public worldwide with the opportunity to participate in data collection and the scientific process, and contribute meaningfully to our understanding of the Earth system and global environment. Announced by the U.S. Government on Earth Day in 1994, GLOBE launched its worldwide implementation in 1995.
Join Us in Monitoring the Earth System
There are many activities that can found on the GLOBE website (www.globe.gov) where you can make observations and measurements that help scientists. One of our major focuses here at IEO is making observations and taking measurements that can help verify data taken by Earth Observing Satellites, and it is easy as 1-2-3 to do!
First, go to the GLOBE Observer app (free) and download the app. You can find it at https://observer.globe.gov/about/get-the-app .
Next, create your user account so that you can submit your observations.  
Use the Referral Code USNJ3S39 to be become a part of our efforts here at IEO. 
Start collecting DATA!
We're here to help. Feel free to email me at jmoore@bcbridges.org with any questions.  
John Moore, Executive Director
2015 GLOBE Distinguished Educator Fellow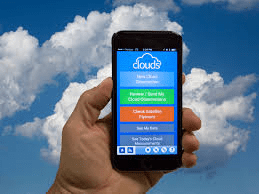 Stuck at Home? Use Your Phone to Collect & Share Data with NASA!
Take Measurements at Palmyra Cove Nature Park -- or in Your Own Backyard!
Our Nature Park is Open! (building, bathrooms closed)
More About GLOBE
Vision: A worldwide community of students, teachers, scientists, and citizens working together to better understand, sustain, and improve Earth's environment at local, regional, and global scales.
Mission: To promote the teaching and learning of science, enhance environmental literacy and stewardship, and promote scientific discovery.
GLOBE provides grade level-appropriate, interdisciplinary activities and investigations about the atmosphere, biosphere, hydrosphere, and soil/pedosphere, which have been developed by the scientific community and validated by teachers. GLOBE connects students, teachers, scientists, and citizens from different parts of the world to conduct real, hands-on science about their local environment and to put this in a global perspective.
GLOBE is sponsored by the U.S. National Aeronautics and Space Administration (NASA) with support from the National Science Foundation (NSF), National Oceanic and Atmospheric Administration (NOAA) and Department of State. Internationally, GLOBE is implemented through government-to-government agreements with each country partner responsible for in-country activities.